Senior Staff Accountant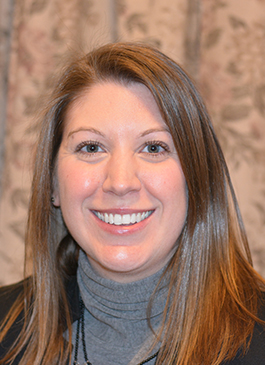 Whitney Phillips-Morris is an experienced Senior Staff Accountant at Carte Hall Certified Public Accountants in Elkins, WV. She has been addressing the business concerns of her clients throughout North Central West Virginia as a full-time accountant with Carte Hall since 2011, following a successful internship with the company. Whitney specializes in providing solutions that get start-up companies headed in the right direction from day one, as well as finding new ways to improve the efficiency and performance of existing businesses.
Phillips-Morris earned her B.A. in Accounting with a Minor in Economics from West Virginia Wesleyan College. She applies this knowledge, as well as skills gained working with her colleagues at Carte Hall, to assist business owners with tracking expenditures, locating areas where expenses can be saved, and increasing revenue. Her goal is to help business owners with all aspects of their business's financial management so they are able to more fully enjoy life outside the office.
Whitney Phillips-Morris looks forward to assisting you with a wide range of accounting and related business services to help take the work out of paperwork so your business can thrive:
Audit Support
Bank Statement Analyses & Reconciliation
Bookkeeping
Budgeting
Business Licensing, Regulation & Governance
Compliance Requirements
Financial Statement Preparation
Ledger Reviews
Maintaining Accounts Payable
Monthly, Quarterly & Annual Financial Reports
Payroll Taxes & Services
QuickBooks
Resolution of Financial Matters
Tax Preparation & Returns
Mrs. Phillips-Morris is a strong proponent of health and is passionate about promoting education in the community. She is currently serving on the Board of Directors for Tygart Valley United Way, Davis Health System Foundation, and the Chamber Early Childhood Task Force.
Outside of work, Whitney is a physical fitness aficionado who spends much of her free time running and working on her efforts to improve her well-being, as well as that of the community. Whitney also loves spending time with her husband Robbie and girls Elin and Tinley and family.
Contact Carte Hall Certified Public Accountants for all your individual and business accounting, tax planning and preparation, and financial advisory needs. Call: (304) 637-2369.