Office Manager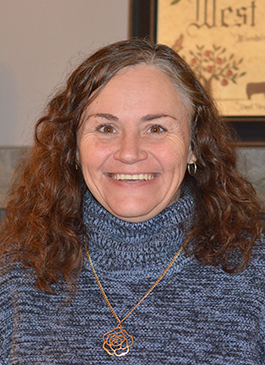 Michelle Vance has been the Office Manager at Carte Hall Certified Public Accountants in Elkins, WV for over 13 years. She has over 30 years of professional communications, public relations, and administrative management experience. With her robust knowledge of accounting office practices, Michelle is skilled at communicating with clients and working with them to ensure all their needs are taken care of in a timely manner. In most cases, Michelle is the first voice you hear when you call in to Carte Hall.
Ms. Vance is the executive professional tasked with managing the daily workload of our office. She works closely with each staff member and client to help ensure that client inquiries, consultations, and projects are handled in a timely manner. Additionally, Michelle provides direct assistance and completion of many accounting duties, as well as handling our client's time-sensitive business needs. She also assists with scheduling, in-house billing, and professional development of the team.
Michelle Vance holds an A.S. in Business Administration and Management from Davis & Elkins College. Through her training and more than 13 years of experience working closely with the Certified Public Accountants and staff, she has gained the knowledge and training necessary to assist with a wide range of accounting and related business services to give you more time to focus on running your business, including:
Payroll Taxes & Services
QuickBooks
Maintaining Accounts Payable
Compliance Requirements
Monthly, Quarterly & Annual Financial Reports
Ledger Reviews
Budgeting
Audit Support
Tax Preparation & Returns
Resolution of Financial Matters
Business Licensing, Regulation & Governance
Bank Statement Analyses & Reconciliation
Bookkeeping
Financial Statement Preparation
Ms. Vance loves her work at the firm because she thoroughly enjoys the camaraderie of her office family, as well as interactions with our clients. If you require accounting services or are interested in scheduling a consultation, Michelle is ready to assist you.
Outside of the office, Michelle takes pleasure in spending time with her husband, son, two stepsons, and her new grand-baby. She is passionate about nature and is fond of camping. Michelle also supports our exciting local mud racing events.
Contact Carte Hall Certified Public Accountants for all your individual and business accounting, tax planning and preparation, and financial advisory needs. Call: (304) 637-2369.