Staff Accountant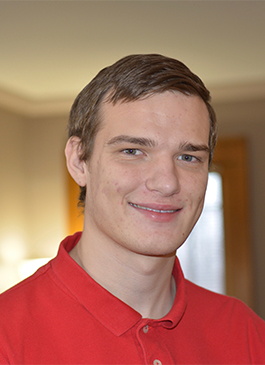 Clay Friel is a Staff Accountant at Carte Hall Certified Public Accountants in Elkins, WV. He realized his lifelong goal of becoming an accountant when he joined the team in 2018. Everyone who knows Clay knows he is truly a "Numbers Guy," and has found his niche. He enjoys the busy pace of the office and dives into accounting problems head-first. Clay thrives on challenges and gets a wonderful sense of accomplishment when he is able to assist you with your accounting needs. From conventional bookkeeping and accounting services to innovative payroll solutions, business management, asset protection, and tax solutions, Clay Friel provides solid results.
Mr. Friel holds a B.S. in Accounting with a Minor in Mathematics from Davis & Elkins College. He is ready to apply his knowledge and skills to assist with maximizing your profit and enhancing productivity. Clay offers a complete range of accounting and related services to give you more time to focus on your business, including:
Compliance Requirements
QuickBooks
Resolution of Financial Matters
Bank Statement Analyses & Reconciliation
Bookkeeping
Ledger Reviews
Maintaining Accounts Payable
Financial Statement Preparation
Payroll Taxes & Services
Audit Support
Budgeting
Monthly, Quarterly & Annual Financial Reports
Tax Preparation & Returns
Business Licensing, Regulation & Governance
Clay Friel specializes in the preparation and analysis of financial statements, audits, and providing innovative solutions to a wide range of tax and financial issues our clients face. His friendly, helpful demeanor sets him apart as an easy to work with accountant, dedicated to providing the best possible results for our clientele. Mr. Friel's dedication to client satisfaction epitomizes the Carte Hall philosophy.
Clay is from Hillsboro, WV. When he isn't busy at the office, he enjoys spending time in the company of family and friends.
Contact Carte Hall Certified Public Accountants for all your individual and business accounting, tax planning and preparation, and financial advisory needs. Call: (304) 637-2369.