Effective Asset Protection Service
in Elkins, West Virginia
Safeguard Financial Resources Against Predators
You worked hard for the possessions and resources you have acquired over your lifetime. Without an effective asset protection plan, everything that you have worked so hard for can be lost instantly due to an unforeseen circumstance, resulting in indiscriminate financial ruin. Do not let this worry cause you stress. Carte Hall Certified Public Accountants offers asset protection services that can protect you against seizures, predators, lawsuits, legal judgments, and a wide variety of situations involving financial ruin. Our experienced team will sit down with you to personally review your assets and implement a plan to secure your financial assets.
Trusts
Spendthrift Provisions
Irrevocability
Lawsuit Protection
Asset Repositioning
Professional Asset Protection
and Wealth Preservation Guidance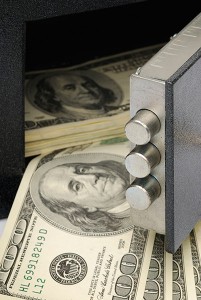 Our accounting firm offers experienced asset protection and wealth preservation guidance. We help our clients create a plan that will safeguard their assets against the enforcement of judgments while granting them continued control over their wealth.
It is important to note that asset protection must begin well before any potential predators begin the process of attempting to access your assets. Once a judgment creditor has already filed a claim or lawsuit against you, the legal system strictly prohibits you from taking steps to protecting your assets. Late planning will backfire. You must begin planning way before any potential claim arises.
How to Shield Your Financial Assets Against Lawsuits
Our team provides comprehensive asset protection plans for our clients. Aside from shielding assets from lawsuits and other devastating legal actions, we also help you identify how to achieve short and long-term financial goals, as well as offering guidance for estate planning and any other relevant financial assistance that you or your business can benefit from. Our plans enable you to identify the necessary steps required to meet your goals within a given time frame. Comprehensive financial plans that take into consideration all aspects of your assets and their maintenance and protection are available, as well. No one is exempt from losing everything to a court judgment. Ensure that major assets are exempt from seizure before it is too late. Bankruptcy, offshore accounts, incompetently drafted trusts, and other means of safeguarding assets in the past have largely become obsolete (and in come cases, these may pose a significant legal and financial risk). Let us help.
For more information on our asset protection services, call today: (304) 637-2369. If you have questions about protecting your assets and would like to speak with an expert, be sure to contact us at your earliest convenience. We will respond as soon as possible.