Experienced Asset Protection Services
in Elkins, West Virginia
You have worked hard for the possessions and resources you have acquired. Many people worry that all they have worked so very hard for may one day be gone due to an unforeseen circumstance. Don't let this worry cause you stress. Carte Hall Certified Public Accountants offer services that can safely protect your assets from a wide variety of situations. Our experienced team can sit down with you and review your assets and put a plan in place sure to make you rest easy.
Professional Asset Protection Guidance
and Wealth Preservation in West Virginia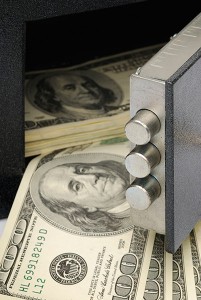 Our firm offers experienced guidance with asset protection and wealth preservation. We help our clients create a plan that will safeguard their assets against the enforcement of judgments while granting them continued control over their wealth.
If you have questions about asset protection and would like to speak with an expert, be sure to contact us at your earliest convenience.
Contact Carte Hall Certified Public Accountants for Asset Protection Services in West Virginia
For more information on all our asset protection services, be sure to give us a call today or visit our contact page to fill out our form and we will get back to you as soon as possible