Staff Accountant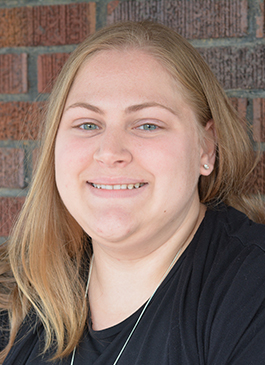 Emily Morgan joined Carte Hall Certified Public Accountants in 2019. Her natural love of numbers and interest in accounting began as far back as she can remember. Ms. Morgan has always been fascinated with the inner workings of business finance operations. She is pleased to lend her knowledge to assist individual and corporate clients with a wide range of accounting needs while helping them understand how the decisions they make today can impact the value of their business tomorrow.
Ms. Morgan particularly enjoys the opportunity to meet one-on-one with her clients.
She has a knack for making the bookkeeping process understandable for her clients as she assists them with taking their business to the next level. She provides innovative, streamlined financial solutions for Carte Hall clients with a friendly, professional attitude and commitment to client satisfaction that is second to none.
Emily holds a B.S. in Accounting and Management from Davis & Elkins College. She is excited to put her diverse technical qualifications, knowledge, and experience to work for her clients with dynamic skills ranging from traditional bookkeeping to proficiency in several advanced software programs designed to maximize business profits and productivity.
Payroll Taxes & Services
Audit Support
Bank Statement Analyses & Reconciliation
Bookkeeping
Maintaining Accounts Payable
Monthly, Quarterly & Annual Financial Reports
Ledger Reviews
Budgeting
Compliance Requirements
Business Licensing, Regulation & Governance
Financial Statement Preparation
QuickBooks
Tax Preparation & Returns
Resolution of Financial Matters
When away from the office, Emily enjoys traveling and spending time with her family and friends.
Contact Carte Hall Certified Public Accountants for all your individual and business accounting, tax planning and preparation, and financial advisory needs. Call: (304) 637-2369.